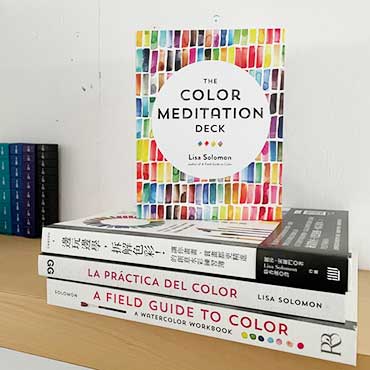 A follow up to A Field Guide to Color, the Color Meditation Deck offers over 500 prompts for folks to explore creating their own color meditations.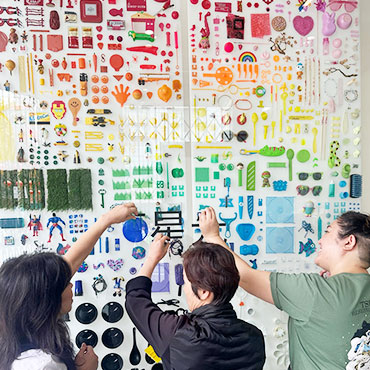 Chroma SF Chinatown
Christine Buckton Tillman
and I created 5 panels of a
chroma installation
piece for 2023's Edge on the Square second annual art Festival - entitled Under the Same Sun. A big opening party is happening September 30th 2023 from 5-10pm. The pieces will be on view in the windows through May of 2024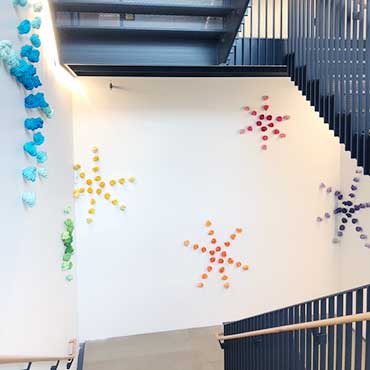 I have been continually making installations based on my Senninbari piece for both private and institutional collections.
lisa solomon
is an oakland, california based mixed media artist, author, educator, and occasional curator
who has been teaching [at Bay Area Colleges and classes around the world] for almost 20 years. As a Hapa she continually explores ideas, spaces and materials that are in-between. A self declared color geek, she is profoundly interested in bridging the gaps between being creative, living creatively, creating community, and making a living as a creative.
learn more
the latest news + exhibitions
---